Reviews of Autoline
Netherlands
Using the website for 7 years
Gerke Sinnema
Poland
Using the website for 14 years
Łukasz Bolmiński
Italy
Using the website for 9 years
Cristiano
Ukraine
Using the website for 5 years
Тарас Шумило
Ukraine
Less than a year on the website
Игорь Владимирович
Turkey
Using the website for 2 years
Fahrettin
Ukraine
Using the website for 4 years
Alex
United Kingdom
Less than a year on the website
No ads
M W Truck Parts LTD
Mark Watts
Lithuania
Less than a year on the website
No ads
HIDRAULIKOS CENTRAS, UAB
Edgaras
Turkey
Less than a year on the website
No ads
ÖZBEKOĞLU İTH İHR İNŞ TAAH. MÜH. LTD. ŞTİ
Yigit Seker
Turkey
Less than a year on the website
No ads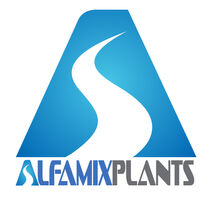 Alfamix Asfalt Makinaları
Memduh Demirel
Lithuania
Less than a year on the website
No ads
UAB Laimtada
Tadas
Lithuania
Less than a year on the website
No ads
D. Vaškevičienės įmonė
Vytauyas Vaškevičius
Latvia
Less than a year on the website
No ads
Zemnieku saimniecība "BRĪVZEMNIEKI"
Ainars
Turkey
Less than a year on the website
No ads
DOGUS TEKNIK MAKINA INSAAT LTD.
BAYRAM BERBER
Effectiveness
More than 4.000.000 buyers visit Autoline every month. This makes Autoline a very effective platform for selling your machinery and vehicles.
People trust us
More than 4900 companies from all over the world collaborate with us.
Your page
We'll create for you a personal page with the company's logo, description of your activity, contact details and the list of all your ads.
example